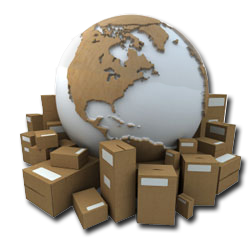 Our history
Del Kredere is one of the first private freight forwarding companies in Macedonia. The first office was established in 1992 at the customs terminal in Kumanovo, as an association for international and local freight forwarding.

Since the beginning, the strategic goals of Del Kredere were oriented towards continuous growth and development in the business. As a result, new offices were opened: in Skopje (2001), at the border crossing Bogorodica (2000), border crossing Tabanovce (1999) and at the border crossing Deve Bair (2005). This allows Our clients to complete their customs formalities at the most important terminals of entrance in Macedonia from north, south and east.

In 2010 we began with local clearance services. This means we provide customs brokerage services to Our customers with working time until 24:00h, as well as during weekends and holidays.
Structure / Mission
Our company has over thirty experienced and licensed employees, who efficiently serve Our customers' needs. Del Kredere tends towards constant education of its staff by attending seminars, courses etc.

Our professional team is available to Our customers 24/7. We offer advices and instructions on the rights and obligations related to customs formalities. We do our best in carrying out all customs formalities in the shortest period possible, with a sole purpose of allowing Our customers to have their own goods back in possession faster.